HiVis Day/Night Panel Safety Vest with Generic Reflective Tape 3507
Leaves warehouse in 2-3 days

Details

Items that are in stock can ship same day, others are sent via our partner brands. If you order products with different shipping times, we will send them all in one order which should take 5 to 7 days to ship.
Buy now pay later available with
120 gsm,100% Polyester

Clear ID pocket, phone & 2 division pen pockets. Two sided elastic ribbing panel to add more comfort for movement. Zipper closure front. Hook style & shoulder strips. Generic reflective tape.

Sizes: XS - 6XL & 8XL
Features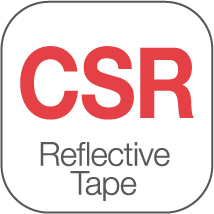 Orders on all products in stock placed before 3:00 PM will ship the same business day and orders placed after 3:00 PM will ship the following business day.
At URSafeRite, customer satisfaction is our priority.