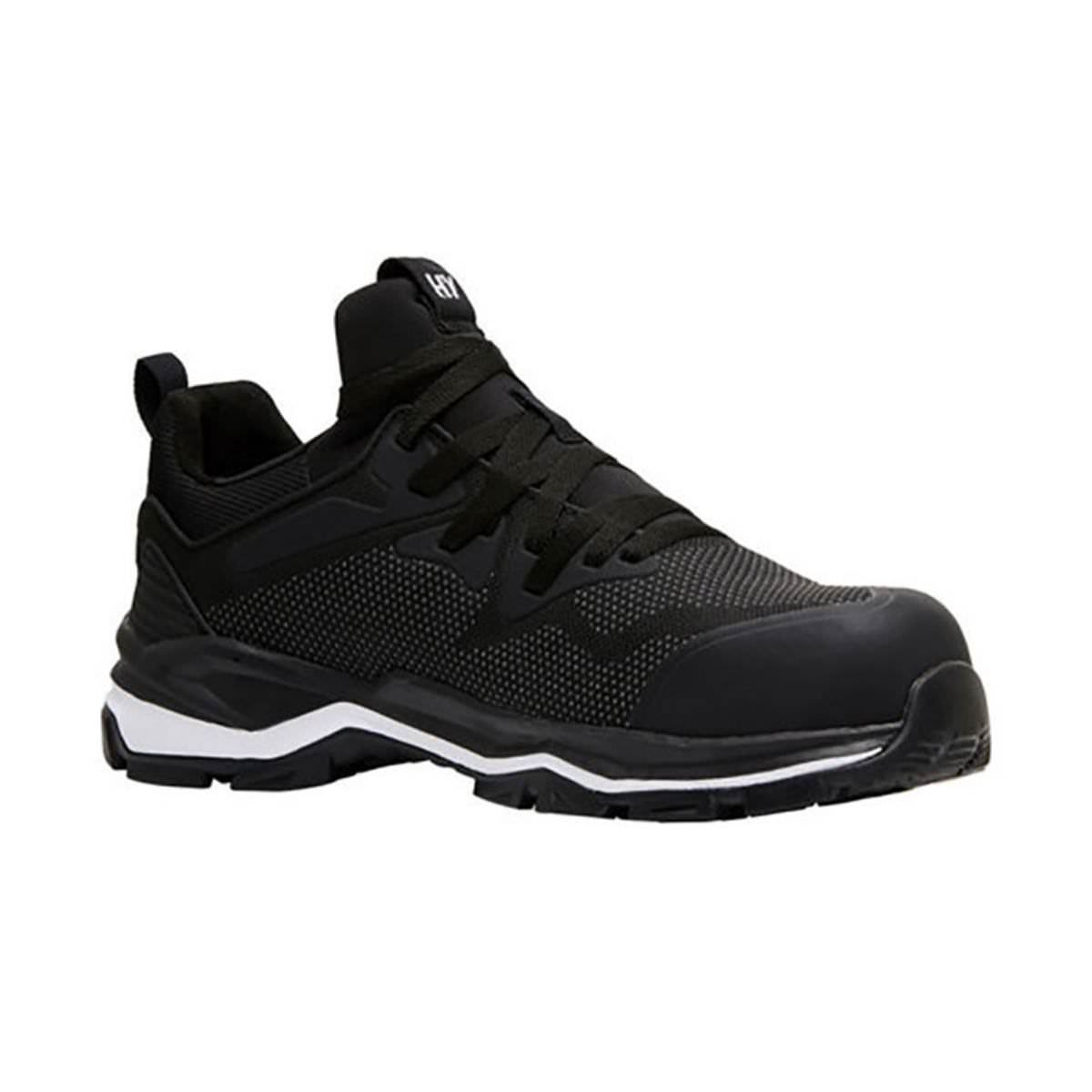 Hard Yakka Icon Lightweight Composite Toe Bumper Memory Foam Black Y60190
Leaves warehouse in 7-10 days

Details

Items that are in stock can ship same day, others are sent via our partner brands. If you order products with different shipping times, we will send them all in one order which should take 5 to 7 days to ship.
Buy now pay later available with
Looks like a running shoe, performs like a running shoe, weighted like a running shoe - whilst functioning as a Safety Toe.
Icon sport safety provides protection, without compromising on comfort and agility. Designed with a duel density CME midsole to provide energy rebound with every step, geared for those who cover high step count each day. If you work in warehousing, logistics or transport, look no further.
Wide profile composite toe
Beacon Mesh Reflective Technology for enhanced visibility
Lightweight, 530 grams
Durable rubber outsole, CME midsole for energy rebound
SRC rated for max slip resistance
Memory foam / PU footbed with ERP Pod comfort Technology
Ideal for Warehousing & Logistics, Transport & General Trade
Certified to AS 2210.3:2019
Highlights

 Anti-static
Boots with Anti-Static properties are designed to reduce the build up of excess static electricity by conducting body charge to the ground. This offers a level of protection against ignition hazards such as flammable materials and gases.

 Composite Toe Cap
50% lighter than steel, non-metallic, non-magnetic, non-conductive and anti-corrosive. Its lightweight construction decreases foot fatigue. All Hard Yakka footwear complies with Australian and New Zealand standards AS/NZS 2210.3:2009.

 Dual Density PU/Rubber
Hard Yakka rubber outsoles are tough, hard wearing, and oil and grease-resistant. The polyurethane midsole provides additional comfort and energy rebound. Heat resistant to 300 degrees Celsius.

 Memory Foam Footbed
Sensitive to pressure and moulds perfectly around the contours of your foot. The PU bottom layer provides permanent cushioning and shock absorption.

 Toe Bumper
Added toe protection which helps to increase strength and abrasion resistance.

 Benchmark
Certified to AS/NZS 2210.3:2009 meeting all Benchmark® requirements under the Australian and New Zealand standards.

 Fuel Oil & Slip Resistant
Sole resistant to fuel oil and rated to SRA slip resistance which is tested using water on ceramic tile.

 SRC Max Slip Resistant
SRC offers the most superior slip resistance for all surfaces. Tested on both ceramic tile floor with SLS solution and steel floor with glycerol.

 Safety Reflective Mesh Upper
Beacon Mesh Reflective Technology for Enhanced Visibility in low light conditions.

 CME Midsole

Provides energy rebound with every step. Essential for those who cover a high amount of KM on hard surfaces, acting as a shock absorber while still being lightweight.
Materials
Orders on all products in stock placed before 3:00 PM will ship the same business day and orders placed after 3:00 PM will ship the following business day.
At URSafeRite, customer satisfaction is our priority.