DNC HiVis two tone full zip polar fleece with generic Reflective Tape 3830
Leaves warehouse in 2-3 days

Details

Items that are in stock can ship same day, others are sent via our partner brands. If you order products with different shipping times, we will send them all in one order which should take 5 to 7 days to ship.
Buy now pay later available with
300 gsm 100% polyester anti-pill fleece
2 side internal pockets
Two tone front and back
CSR Reflective Tape. Full zip.
Sizes : XS-6XL
Features

Sun Protection 50+
DNC garments are tested for UPF (Ultraviolet Protection Factor) in accordance with AS/ANZS4399:2017. The level of protection varies depending on the fabric and colour of the garment. 50+ Excellent Protection. 


Environmentally Friendly Green Dye 
All DNC garments use the Green Dye only. All DNC garment fabric fully complies with Oeko-Tex Standard 100 class II for products with direct contact to the skin in which prohibited to use aromatic amines, sensitising dyes and cancer risk dyes.


Hi Vis Night Only, AS/NZS 4602.1:2011
DNC HiVis garments are manufactured to comply with New Hi Vis standard Class N, AS/NZS 4602.1:2011 to meet the requirements of Hi-Vis Safety standards Design of garments for the reflective tape configuration, for night use only.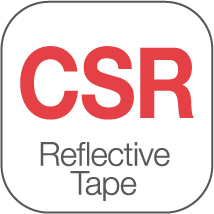 CSR Reflective Tape
Alternatively DNC also use premium quality Reflective Tape for the value hi-vis range. CSR Reflective tape fully complies with AS/NZS1906.4:2010 for HiVis material. Home wash 50 cycles @ 60ºC.
Orders on all products in stock placed before 3:00 PM will ship the same business day and orders placed after 3:00 PM will ship the following business day.
At URSafeRite, customer satisfaction is our priority.