KingGee Comptec G44 Lightweight Composite Safety Work Shoes - Black K26475
Leaves warehouse in 7-10 days

Details

Items that are in stock can ship same day, others are sent via our partner brands. If you order products with different shipping times, we will send them all in one order which should take 5 to 7 days to ship.
Buy now pay later available with
The Comptec G44 Sport Safety Shoe features a 3 layered comfort midsole and outsole providing maximum comfort when you're on your feet all day.
Light weight Composite Safety Cap
Anti-static
3 layered comfort midsole/outsole for extreme COMFORT
300° Heat Resistant rubber Outsole
PU toe protector
Removable memory foam footbed with Energy Rebound Heel Pods
Certified to AS/NZS 2210.3:2009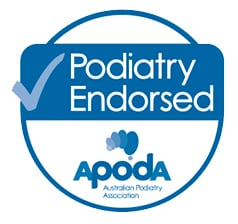 Highlights

Anti-static
Boots with Anti-Static properties are designed to reduce the build up of excess static electricity by conducting body charge to the ground. This offers a level of protection against ignition hazards such as flammable materials and gasses.

Composite Toe Cap
Composite safety toe caps provide the same level of protection as that afforded by steel toe caps tested under AS/NZS 2210.3:2009 (200 Joules) standards, with the added benefit of being non-conductive and are up to 30% lighter than a steel toe cap.

Rubber Outsole
Rubber offers 300º Celsius (572ºF) heat resistance. Rubber has excellent resistance to oils, acids and is naturally resistant to hydrolysis.

 Compression Molded EVA (CME)

Provides energy rebound with every step. Essential for those who cover a high amount of kilometres on hard surfaces, acting as a shock absorber while still being lightweight.
APODA Endorsed
KingGee footwear and APODA are working together to deliver improved comfort and foot health for all of our end users. Footwear showing this logo have been tried, tested and recommended by experts.

 Benchmark
Certified to AS/NZS 2210.3:2009 meeting all Benchmark® requirements under the Australian and New Zealand standards.
Materials
Full grain Leather Upper
Orders on all products in stock placed before 3:00 PM will ship the same business day and orders placed after 3:00 PM will ship the following business day.
At URSafeRite, customer satisfaction is our priority.