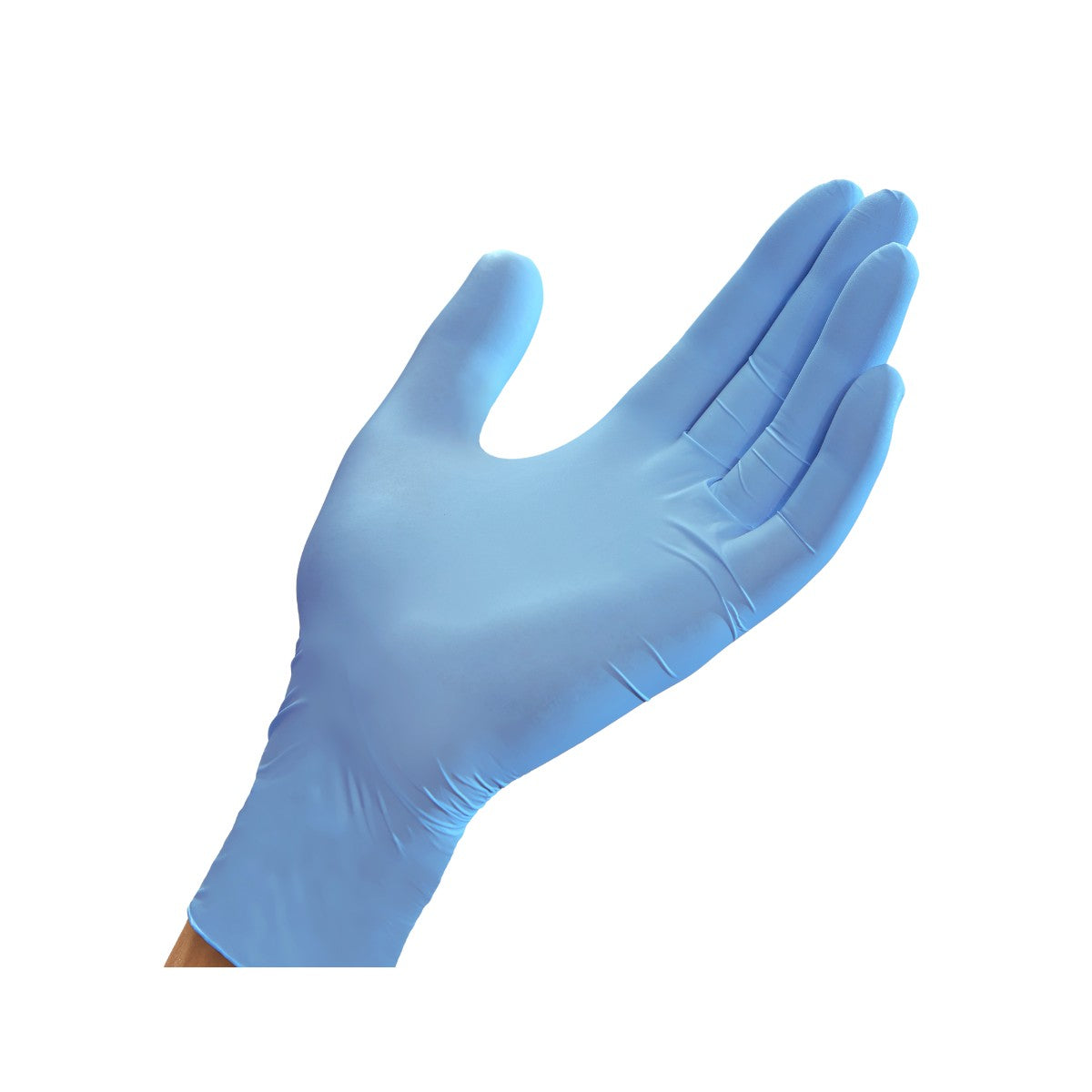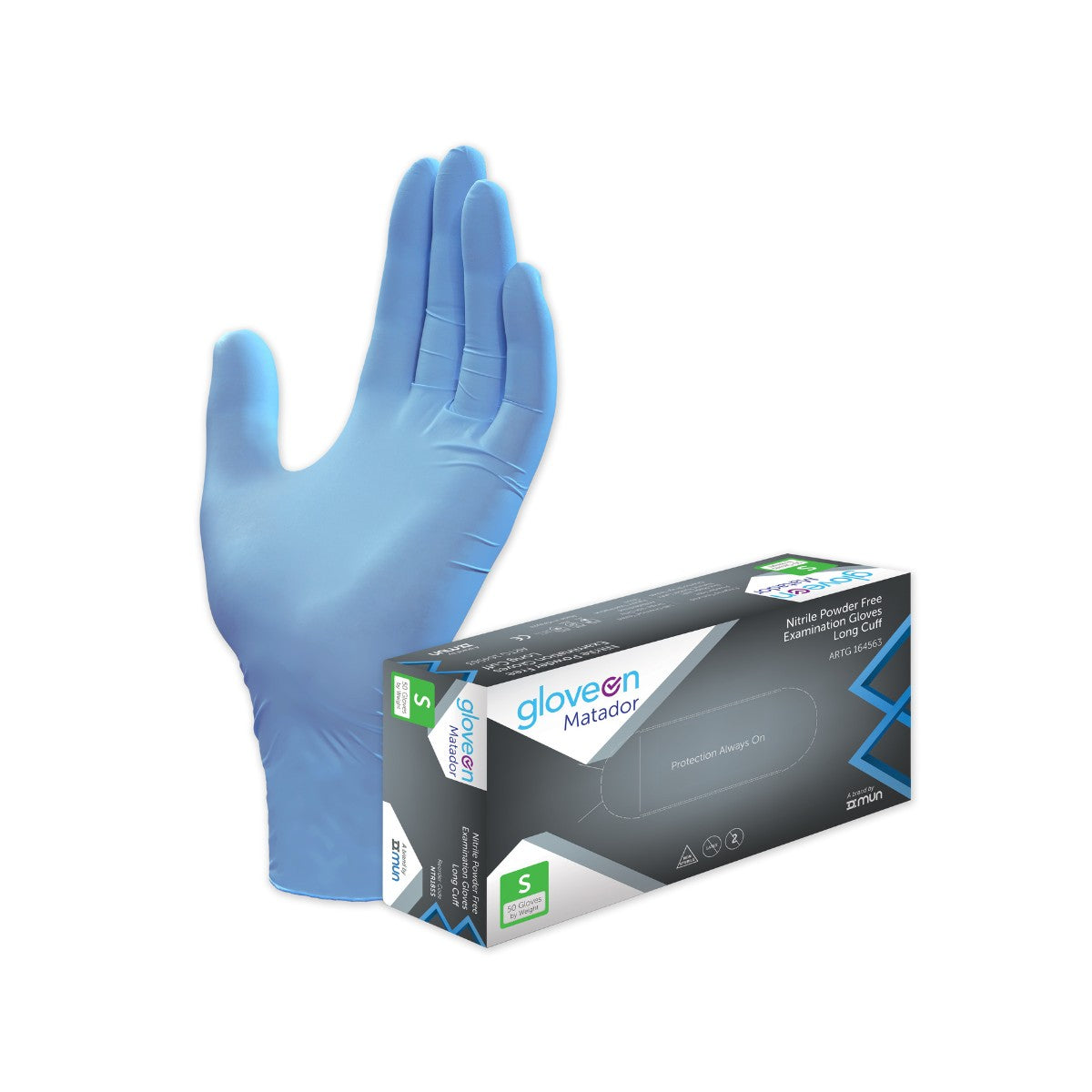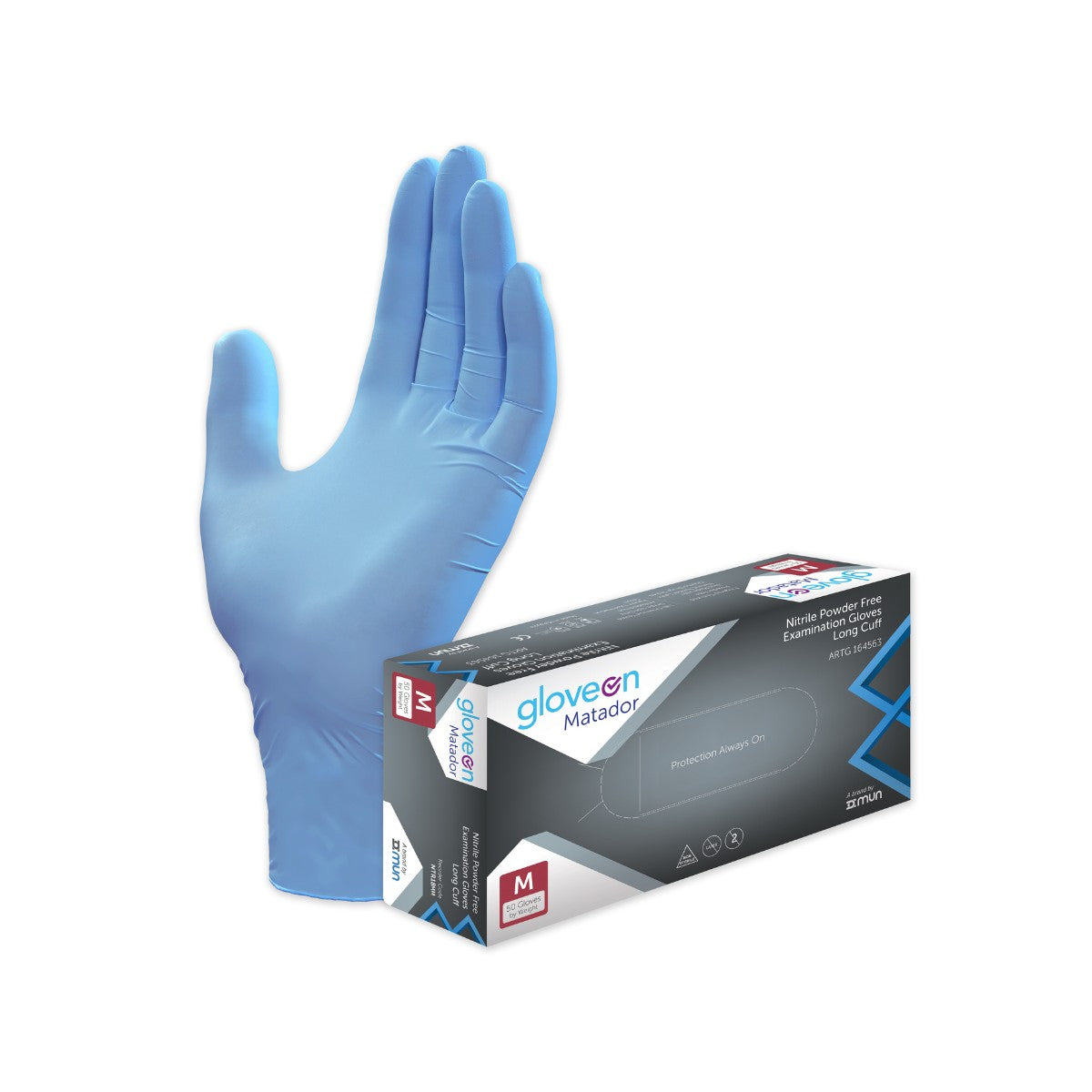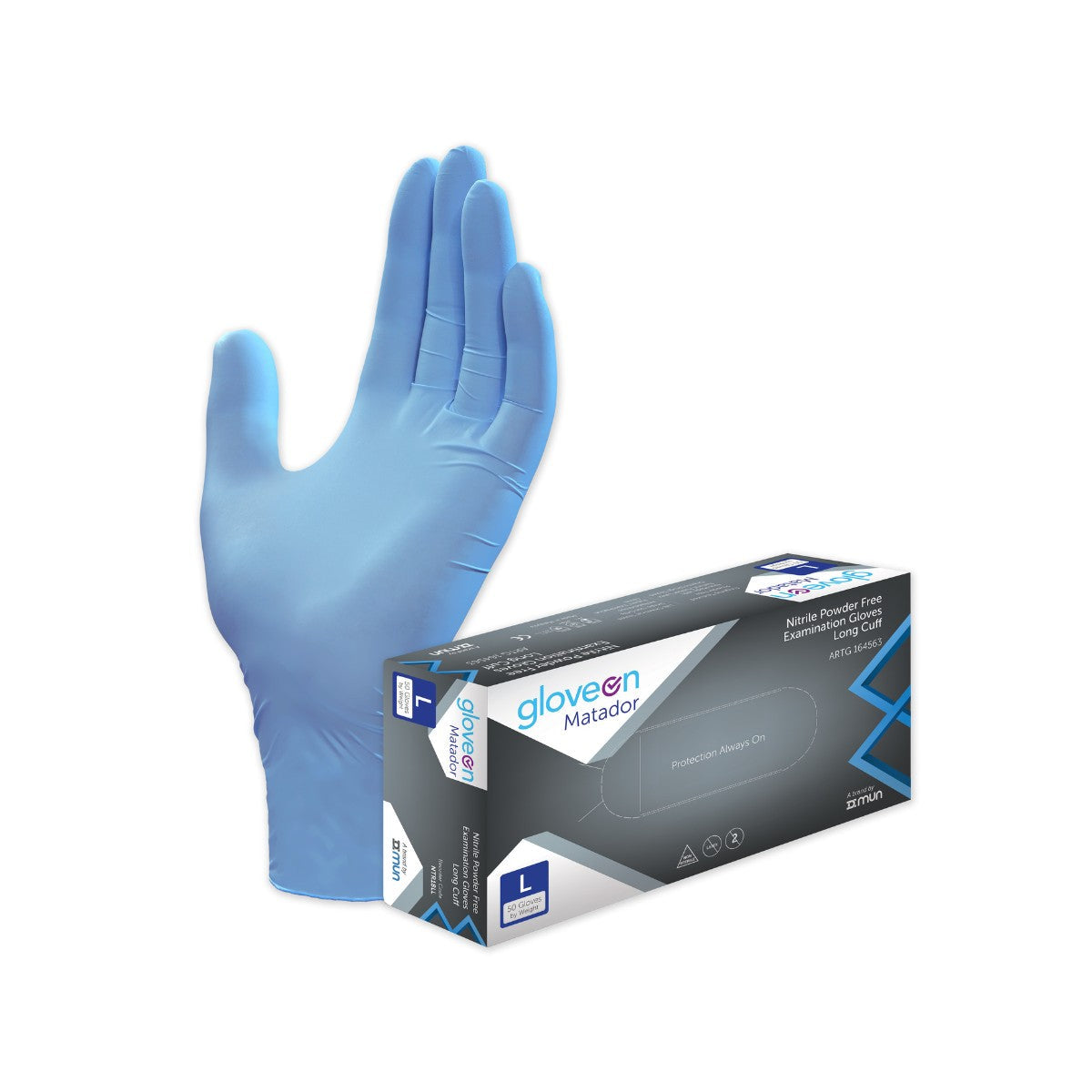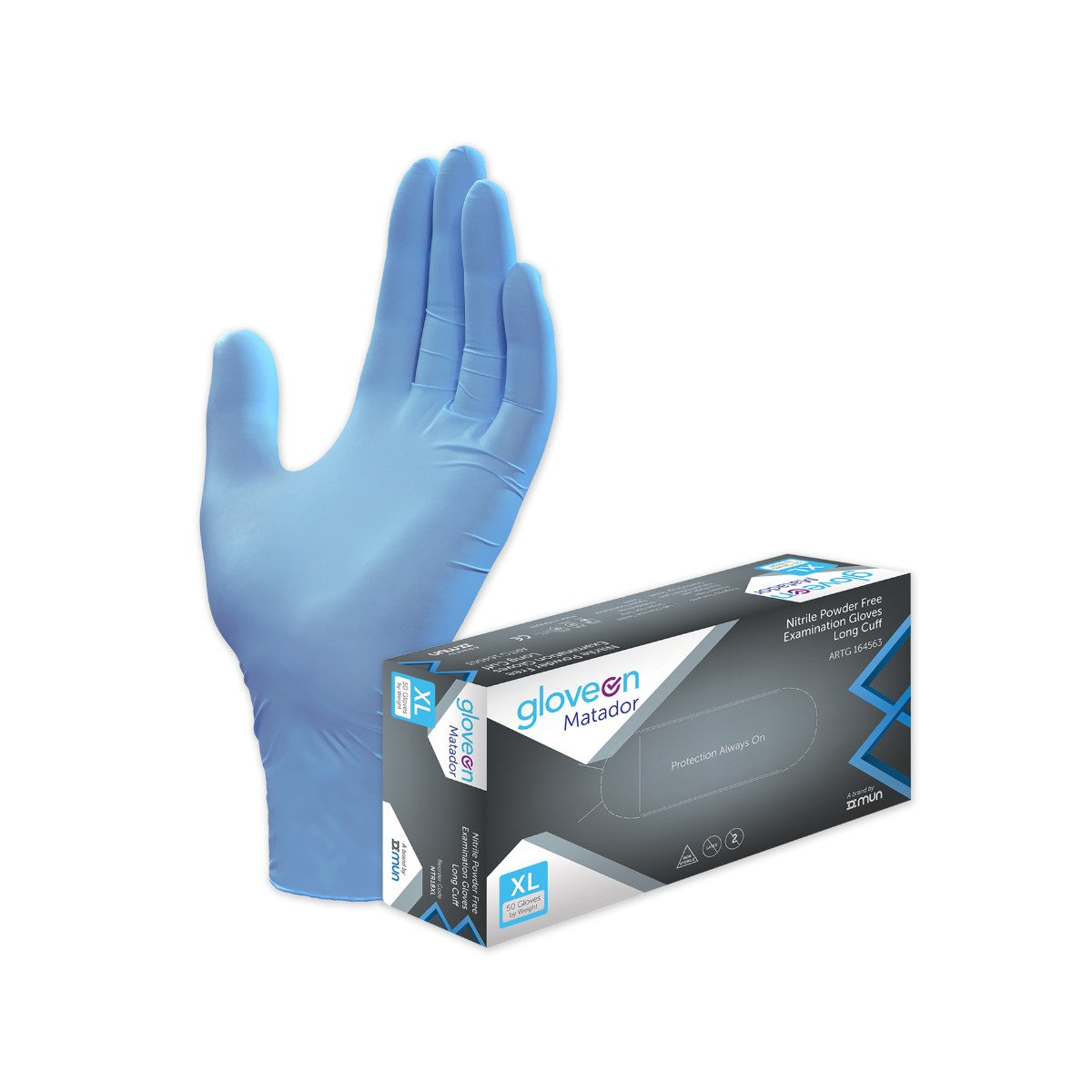 GloveOn® Matador Nitrile Gloves NTR18 (Carton of 4 Boxes)
Leaves warehouse in 4-5 days

Details

Items that are in stock can ship same day, others are sent via our partner brands. If you order products with different shipping times, we will send them all in one order which should take 5 to 7 days to ship.
Buy now pay later available with
With quality, consistency and reliability built into the GloveOn®'s 8 mil nitrile glove, even a bullfighter will have the courage, trust and confidence to go into the ring to face the challenges while donning the Matador

 Features
Sky 

Blue colour
Long cuff
Ambidextrous
Chemo drugs tested
Food safe
Lab chemical tested
Natural rubber latex free
Powder free
Textured fingertips

Available As

Sold in full cartons
Box of S, M, L, XL = 50 Pairs, 4 Boxes per Carton

AS/NZS 4011.1
ASTM D631 9
ASTM D5151
ASTM D6124
ASTM D6978
EN 420
EN 16523-1
EN ISO 374-1 (Type A)
EN 374 part 2, 4 & 5
EN 455 part 1, 2, 3 & 4
ISO 11193-1
ISO 10993 part 5 & 10

Regulatory Compliance
ARTG 164563
FDA 510(k)
MDR (EU) 2017/745
REACH
ROHS DIRECTIVE 2011/65/EU
EU 2016/425

Orders on all products in stock placed before 3:00 PM will ship the same business day and orders placed after 3:00 PM will ship the following business day.
At URSafeRite, customer satisfaction is our priority.