Blundstone Unisex Elastic Sided - Slip on Safety Boots - Brown #311
Leaves warehouse in 7-10 days

Details

Items that are in stock can ship same day, others are sent via our partner brands. If you order products with different shipping times, we will send them all in one order which should take 5 to 7 days to ship.
Buy now pay later available with
With a steel toe-cap and steel shank for torsional stability, the #311 is a rock-solid elastic side work boot.
The elastic side design of the #311 makes them easy to slip on and off. As well as being electrical hazard resistant, this boot is also fitted with XRD® Technology for supreme impact absorption and comfort.
Available in sizes 5-13 (half sizes 6.5 - 10.5)
Materials & Specifications
Brown waxy leather elastic side safety boot
SPS Max - XRD® Technology in the heel strike zone for increased impact protection.
PU midsole and TPU outsole highly resistant to hydrolysis and microbial attack

oil, acid & organic fat resistant
heat resistant to 140˚C
slip resistant

Comfort Air PU footbed which is anti-bacterial, breathable and washable
Ergonomically engineered toe spring for reduced wearer fatigue
Steel shank—ensures correct step flex point, assists with torsional stability
Full heel breast with arch support for ladder and gantry safety
Electrical hazard resistant
Broad fitting Type 1 steel toe cap tested to resist a 200 joule impact
Features
Waxy Leather Upper
Blundstone inspect each piece of leather by hand before it begins the manufacturing process. If it doesn't meet our quality standards, we choose not to use it. Simple as that.
TPU Outsole —140°C Heat Resistant
The outsole is heat resistant to temperatures up to at least 140°C, therefore withstanding temperatures typically encountered in the majority of industrial applications.
SPS Max Comfort
Utilising XRD® Technology, SPS MAX comfort has been designed to provide ultimate protection and support, reducing fatigue and orthopaedic problems in the lower back, legs and feet.

Oil, Acid & Organic Fat Resistant
The soling material is resistant to most chemicals, organic fats and oils.

Electrical Hazard Resistant
Where there is a risk that a person may come in contact with a live electrical circuit, electrical shock hazard footwear will provide the best possible protection against electrical shock hazard.
This boot is certified to ASTM F2413-18. Clause 5.6 for electrical shock hazard resistance.

Steel Toe Cap
Broad fitting Type 1 steel toe cap tested to resist a 200 joule impact. Steel is the safest toe cap material available, providing the highest level of resistance to impacts, punctures, cuts, and rolling side compression.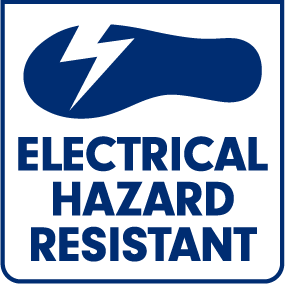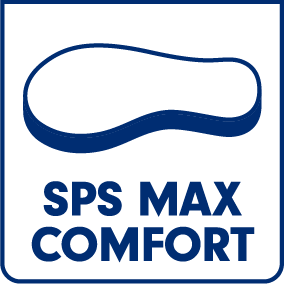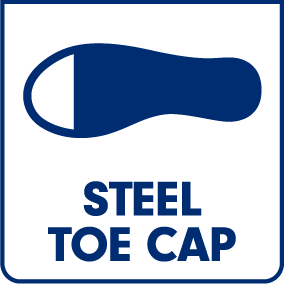 Abbreviations
PU - Polyurethane | TPU - Thermoplastic Polyurethane
Orders on all products in stock placed before 3:00 PM will ship the same business day and orders placed after 3:00 PM will ship the following business day.
At URSafeRite, customer satisfaction is our priority.